(Oakland, CA) -- The Golden State Warriors took one step closer to going four.
Kevin Durant and Steph Curry were too much to handle as the Warriors romped the Cavaliers 113-90 in Game One of the NBA Finals at ORACLE Arena. Durant went for 38 points, eight rebounds and eight assists, while Curry connected on six threes for 28 points, 10 helpers and six boards.
Golden State held Cleveland to 34.9-percent shooting from the field and forced 20 turnovers, including eight from LeBron James. James did finish with 28 points on 9-of-20 shooting with 15 rebounds and eight assists.
The only other Cavs to reach double figures were Kyrie Irving with 24 and Kevin Love with 15. Golden State turned the ball over only four times and grabbed 14 offensive rebounds. Game Two is Sunday night in Oakland.
(Photo by Getty Images)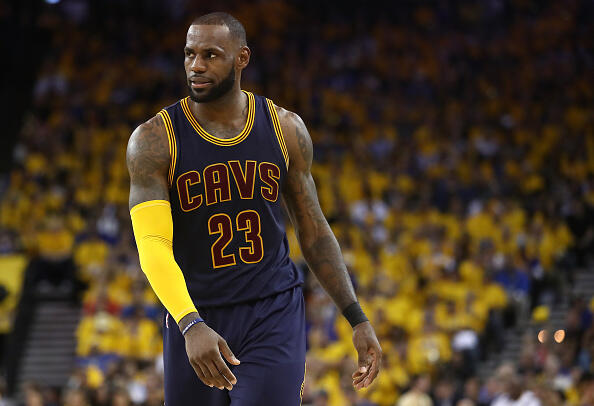 © 2017 iHeartMedia, Inc. and Metro Networks, Inc.