CLEVELAND (AP) — Kyrie Irving took over in the second half and finished with 42 points, LeBron James added 34 and the Cleveland Cavaliers moved within one win of an almost inevitable third date in the Finals with Golden State by rallying to beat the Boston Celtics 112-99 on Tuesday night in Game 4 of the Eastern Conference finals.
Irving stayed on the floor despite rolling his left ankle in the third quarter, when he scored 19 in less than five minutes, and James shook off early foul trouble as the Cavs opened a 3-1 lead in the series.
The defending NBA champions can wrap up their third straight conference title — and a "three-match" against the Warriors — with a win in Game 5 on Thursday night in Boston.
Avery Bradley scored 19 and Jae Crowder 18 for Boston.
(Photo by Getty Images)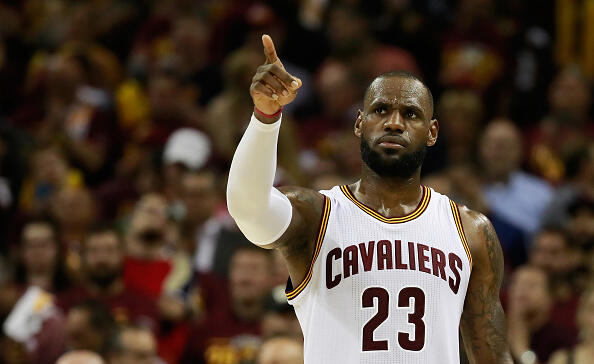 © 2017 iHeartMedia, Inc. and The Associated Press.