CLEVELAND, OH - The Cleveland Browns chose Myles Garrett with their first overall pick in the 2017 NFL Draft.
Garrett, 21, is a defensive end from Texas A & M University.
Garrett watched the draft from Arlington, Texas. He was surrounded by his cheering family and friends when the announcement was made.
"Big things are coming", Garrett said in his first interview following the decision.
Stay with wtam.com for more draft coverage and reaction.
(Photo by Getty Images)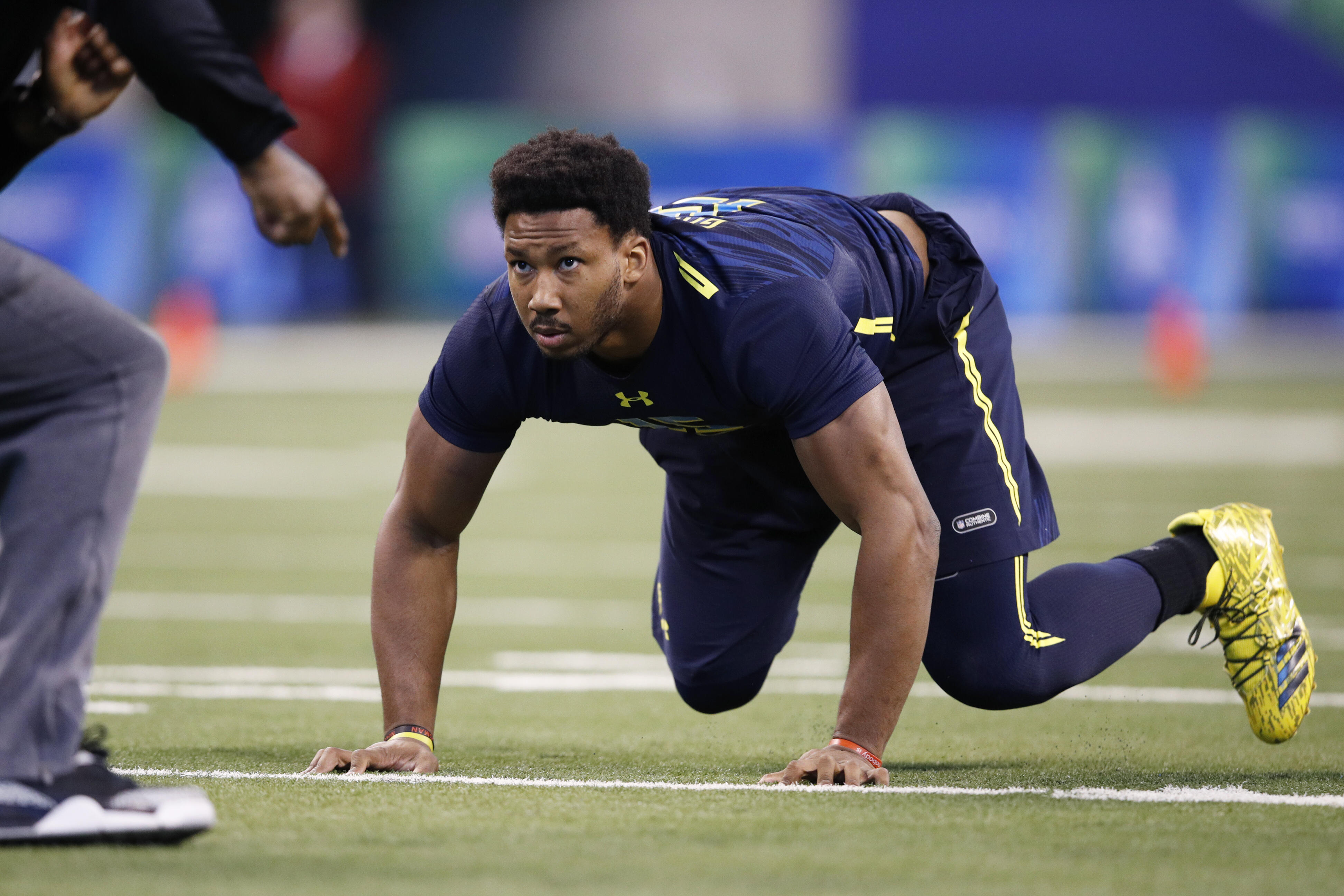 © 2017 iHeartMedia, Inc.