CLEVELAND (AP) — Tim Anderson homered on the game's first pitch, Matt Davidson added a three-run shot in a five-run first inning and the Chicago White Sox beat the slumping Cleveland Indians 10-4 on Thursday night.
The defending AL champions have lost five of six after sweeping Texas to begin the season and dropped to 4-5.
Anderson hit Josh Tomlin's first pitch onto the porch in left field while Davidson lined a two-out homer to right-center.Cleveland used five pitchers in the first eight innings, forcing infielder Michael Martinez to work the ninth. Making his first career appearance on the mound, Martinez gave up a single but retired the other three hitters on grounders.
Avisail Garcia was 3 for 4 with three RBIs. Anthony Swarzak (1-0) relieved starter Miguel Gonzalez in the fifth and allowed one hit in 1 2/3 innings.Tomlin (0-2) gave up seven runs in 1 2/3 innings, matching the shortest outing of his career.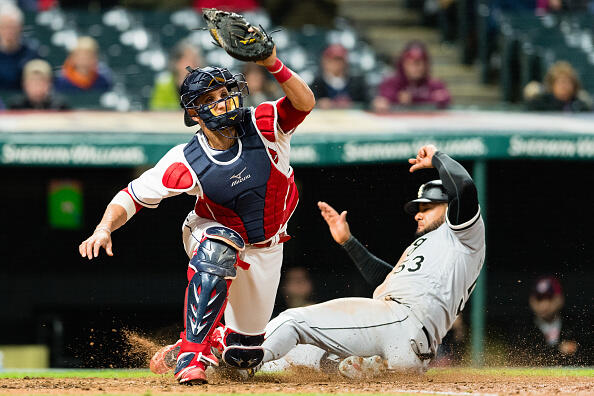 (Photo by Getty Images)
© 2017 iHeartMedia, Inc. and The Associated Press.