Ohio lawmakers pass fireworks bill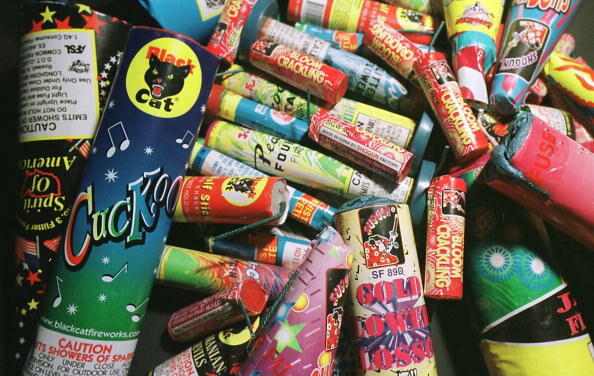 (Columbus) - The Ohio House has passed a bill that would fully legalize fireworks.The bill, which passed 77-12 Wednesday, permits residents to shoot off fireworks any time of the week.
It does prohibit people from setting off fireworks while drinking or using drugs and fireworks sellers would be required to distribute safety information.
Sponsor of the bill Republican state Rep. Bill Seitz of Green Twp. says local officials would be able to ban fireworks "if they want to be un-American about it."
The measure would end the near monopoly on the manufacture and retailing of fireworks in Ohio, require sellers to offer safety goggles and a safety pamphlet to buyers, and would be a 4% fee of all retail sales, to cover to fireworks safety programs.
However, Dr. Jerri Rose, a pediatric emergency physician at University Hospitals of Cleveland contends there is no safe way to use an unsafe product. She says fireworks cause thousands of injuries to children and adults each year, with many being innocent bystanders.
Rose says nearly all medical experts agree, consumer fireworks are dangerous, and can result in life changing injuries or even death.
Current law allows Ohio residents to purchase fireworks in the state, but they are required to take them out of the state within 48 hours.
The new bill would legalize fireworks by July 2020 if it passes the state Senate and receives a signature from Republican Gov. John Kasich.
(Photos by Getty Images)
(c) 2017 iHeartMedia, Inc, & the Associated Press