CLEVELAND (AP) — Vice President Mike Pence is expected to visit Northeast Ohio for an appearance at a manufacturing company.
Pence will visit Tendon Manufacturing, a sheet metal fabricator in Bedford on Wednesday.
It will be the vice president''s fourth stop in Ohio since taking office. Mr. Pence is expected to hear from his guests, but also take the opportunity to discuss the administrations priorities, repealing and replacing Obamacare and growing the economy.
Pence previously visited manufacturers in the Cincinnati and Columbus areas. He spoke last month at Wright-Patterson Air Force Base outside of Dayton.
(Photo by Getty Images)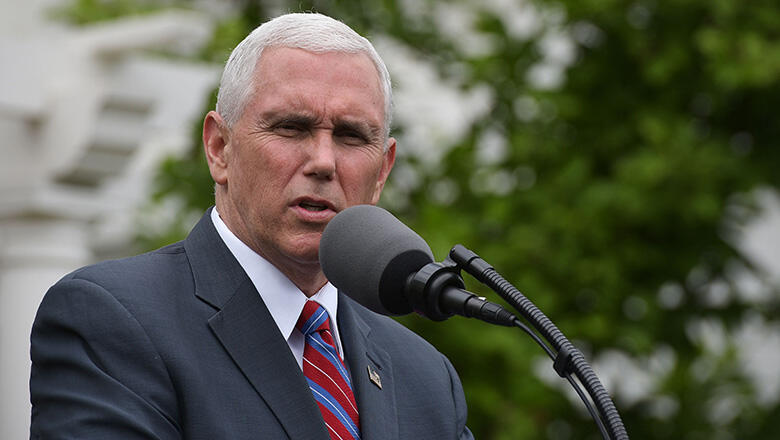 © 2017 iHeartMedia, Inc. and The Associated Press.