BOSTON (AP) — King James has another throne. LeBron James surpassed Michael Jordan for the top spot on the NBA's all-time playoff scoring list on Thursday night.
The Cavaliers star hit a 3-pointer in the third quarter against the Boston Celtics that gave him 29 points in the game and 5,989 points in his postseason career.Jordan scored 5,987 in his postseason career in 179 games from 1985-2003.James played in his 212th career postseason game on Thursday night, when the Cavaliers met the Celtics in Game 5 of the Eastern Conference finals.
James entered the game 27 points behind Jordan.
(Photo by Getty Images)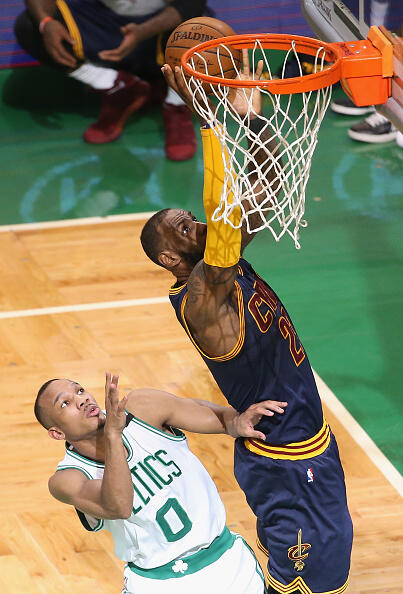 © 2017 iHeartMedia, Inc. and The Associated Press.