(Boston, MA) -- The defending-champion Cavaliers are going back to the NBA Finals.
LeBron James piled up 35 points, eight assists and eight rebounds as Cleveland closed out the Celtics with a 135-102 victory in Game Five of the Eastern Conference finals at TD Garden.
The Cavs and Warriors will meet for a third consecutive season after their 4-to-1 series win.
Kyrie Irving scored 24 and dished out seven helpers. Cleveland broke a franchise-record with 75 points in the first half. Boston got 23 points from Avery Bradley. The only other starter in double-figures for the Celtics was Jae Crowder, who had 11.
(Photo by Getty Images)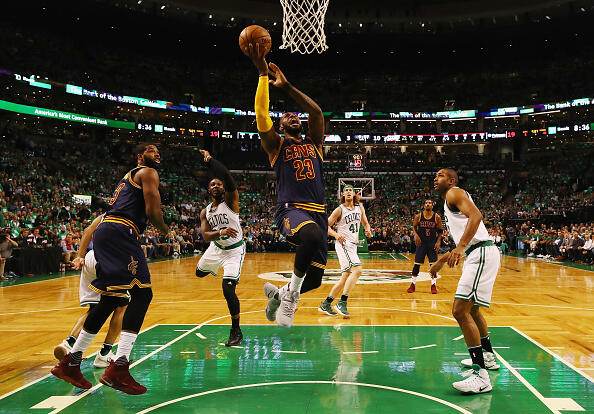 © 2017 iHeartMedia, Inc.