CLEVELAND, OH - President Trump and House Republicans are claiming a big win today for their narrow passage of the revised House healthcare bill. WTAM has reaction from members of Congress on both sides of the aisle.
Congresswoman Marcia L. Fudge (OH-11) issued the following statement on the House passage of Trump Care: "Today, House Republicans wrote a prescription for disaster, endangering the health of millions of Americans for generations to come. Now they must own up to their actions. Trump Care means catastrophic increases in health costs, more than 24 million hard-working Americans losing health coverage, a crushing age tax, and stealing from Medicare. The bill hurts the elderly, the sick, and the poor, and rewards the young, the wealthy, and the healthy. The supposed 'improvements' did nothing but make Trump Care worse and jeopardize the lives of more than 134 million Americans with pre-existing conditions. President Trump and the GOP promised 'health care for everyone.' Instead they rammed through a bill that provides the exact opposite. All to gain a political win for a President less popular than Obama Care itself. I urge my Senate colleagues to do what my House colleagues wouldn't: Reject Trump Care and work in a bipartisan manner to fix Obama Care. We must do all we can to give all Americans the health care they deserve."
U.S. Sen. Sherrod Brown (D-OH) today warned that the Republican healthcare plan passed in the House of Representatives could rip care away from up to 900,000 Ohioans, including more than 200,000 Ohioans receiving treatment for opioid addiction. The plan also weakens protections for those living with pre-existing conditions, and does nothing to lower costs or improve care for Ohioans. "I agree with Governor Kasich: we cannot allow Washington politicians with taxpayer-funded health insurance to rip coverage away from Ohioans who are battling cancer, getting regular checkups for the first time or finally getting treatment for their opioid addiction," said Brown. "This bill threatens the healthcare coverage of nearly 1 million Ohioans, including 200,000 currently battling addiction, and allows companies to jack up prices on people with preexisting conditions like asthma and diabetes. This bill is heartless, it is bad for Ohio, and it will leave real Ohioans struggling to afford care. Instead of taking care away, we should be working to reduce the price of prescription drugs and improve care for everyone.".
U.S. Senator Rob Portman (R-OH) issued the following statement after the House passed the American Health Care Act:
"The status quo on health care is unsustainable. Premiums and deductibles continue their steep climb, and the skyrocketing cost of health care is hurting Ohio families and small businesses. There's only one insurance company in more than one third of Ohio counties, which is leaving Ohioans with fewer choices and higher costs. Congress must take responsible action that lowers health care costs, but these changes must be made in a way that does not leave people behind."I've already made clear that I don't support the House bill as currently constructed because I continue to have concerns that this bill does not do enough to protect Ohio's Medicaid expansion population, especially those who are receiving treatment for heroin and prescription drug abuse. We have an opioid crisis in this country, and I'm going to continue to work with my colleagues on solutions that ensure that those who are impacted by this epidemic can continue to receive treatment."
After voting in support of the American Health Care Act, Congressman Bob Gibbs released the following statement:
"Since I first got to Congress, one of my top priorities has been to get rid of Obamacare. Today, I voted to provide relief to the millions of Americans impacted by Obamacare's individual mandate, its taxes and penalties, and the regulations that have driven up insurance costs for so many Americans. Obamacare is collapsing and the American people are suffering because of it. We cannot afford the status quo with premiums set to skyrocket again next year and insurance companies continuing to pull out of exchanges, leaving Americans with fewer options. This bill continues the process of repealing and replacing Obamacare with a plan that lowers costs, increases choices, and gets rid of the individual mandate."Introducing free market principles and incentivizing the use of Health Savings Accounts (HSAs) is an effective way to lower costs and return the power of healthcare decision-making to patients. This bill expands on the ability to use HSAs, continues protections for Americans with pre-existing conditions, and provides support for states to create high risk pools to help low-income Americans afford health care. It also boosts funding for hospitals that have a high proportion of Medicaid and Medicare patients. Today's vote is one more step in the right direction but the effort to repeal Obamacare is not over. I urge the Senate to take up this legislation, debate it, and work with the House to provide relief for Americans from Obamacare's broken promises."
(Photo by Getty Images)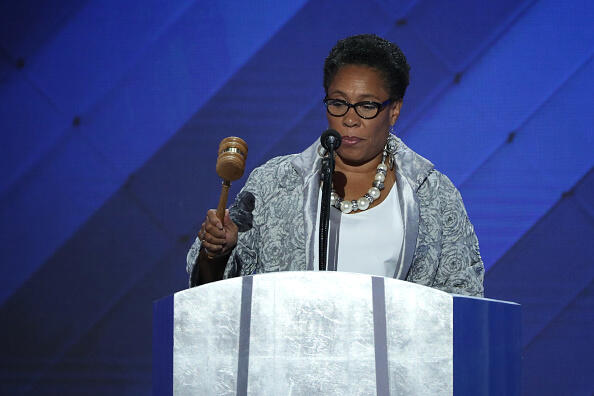 © 2017 iHeartMedia, Inc.