INDIANAPOLIS (AP) — LeBron James finished with 41 points, 13 rebounds and 12 assists, and the Cleveland Cavaliers set an NBA postseason record by erasing a 25-point halftime deficit to beat the Indiana Pacers 119-111 on Thursday night and take a 3-0 lead.
James passed Kobe Bryant for No. 3 on the NBA's career playoff scoring list and tied another NBA record by winning his 20th consecutive first-round game.
The incredible rally ruined Paul George's big night. He had 36 points, a playoff career-high 15 rebounds and nine assists.
Cleveland trailed by 26 in the first half and was still down 74-49 at halftime. The largest halftime deficit overcome to win a playoff game had been 21 points.
James scored 13 points in the third quarter to get the Cavs within 91-84. Cleveland regained the lead twice during a 15-5 fourth-quarter run and closed it out with a 12-5 spurt.
(Photo by Joe Robbins/Getty Images)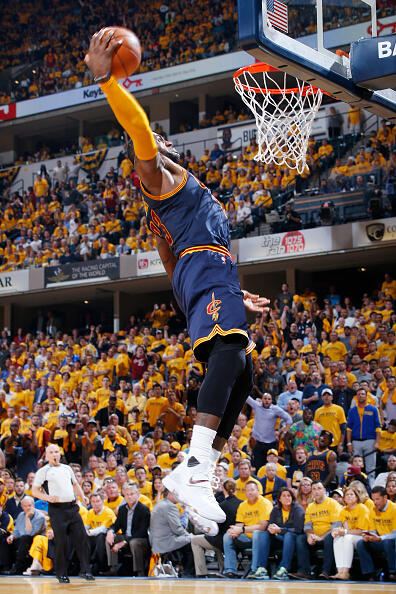 © 2017 iHeartMedia, Inc. and The Associated Press.