Sacramento, CA) -- UCLA never trailed as it breezed by Kent State, 97-80, in South Region action from Sacramento Friday night.
The third-seeded Bruins got 23 points from T.J. Leaf, and Aaron Holliday added 15 points and 11 assists off the bench. Thomas Welsh posted 16 points and eight boards in the win.
UCLA moves on to face sixth-seeded Cincinnati on Sunday. Jaylin Walker led the Golden Flashes with 23 points, and Jimmy Hall added 20 points and 15 rebounds in defeat. Kent State ends the year at 22-and-14.
(Photo by Thearon W. Henderson/Getty Images)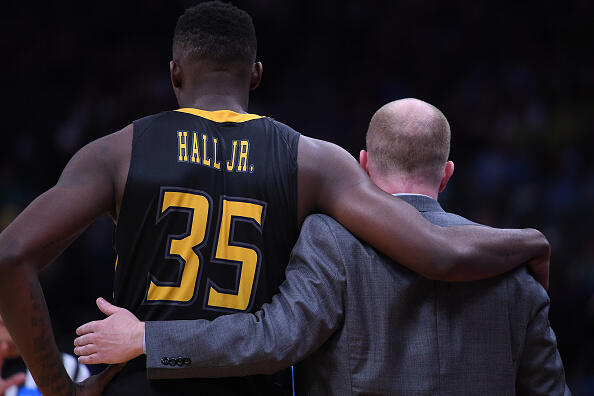 © 2017 iHeartMedia, Inc. and Metro Networks, Inc.