Girlfriend of Brown's Chris Smith dies in crash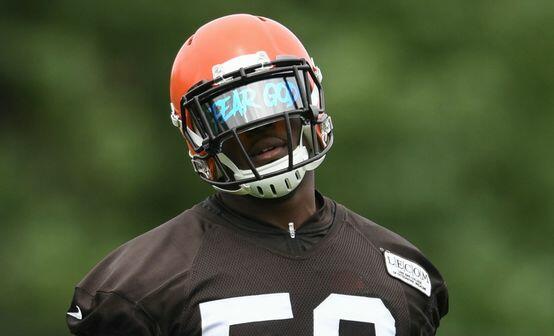 (Cleveland) - Twenty-six year old Petara Cordero, the girlfriend of Browns defensive end Chris Smith was killed in a traffic crash this morning on Interstate 90 westbound.
According to police, at approximately 2am, a tire on Smith's 2019 Lamborghini blew out, as the couple was heading west on I-90 near the West 140th Street exit ramp.
The Lamborghini veered left and struck the center median wall. Smith along with front passenger Cordero, exited the vehicle and were standing on the north shoulder.
Investigators report, a short time later a 2017 Mazda 3 approached the disabled Lamborghini striking the passenger side doors which were open, and then hitting Cordero who was standing nearby. She was rushed to Fairview Hospital by Cleveland EMS where she later died.
Officers say Smith was not injured and was not impaired.
The female driver of the Mazda was also taken to Fairview, where she was treated and released. Preliminary information indicates that the Mazda driver admitted to drinking, toxicology reports are pending.
The case remains under investigation.
After visiting Smith, Browns coach Freddie Kitchens issued the following statement:
"Words cannot describe the sorrow we feel for Chris following the loss of his girlfriend, Petara," Dee and Jimmy Haslam said in a statement. "Our entire organization mourns with Chris, his family and the Cordero family. We will do everything possible to offer them our support, comfort and any resources in this most difficult time."
The Browns report that during the preseason, Smith and Cordero welcomed the arrival of their new daughter, Haven Harris Smith.
(Photos by Getty Images)
© 2019 iHeartMedia, Inc.
Hear news updates at the top and bottom of the hour: wtam.com/listen