Dirt bikes and ATV's invade Cleveland neighborhood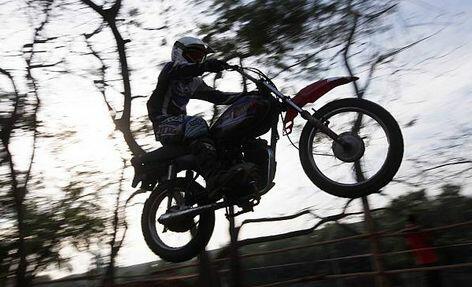 (Cuyahoga County) Illegal dirt bike riders are at it again in Cleveland. Police received a lot of calls from residents about dirt bikes and ATV's invading the Euclid-Green neighborhood late Sunday afternoon.
Investigators say a 72 year old man driving a Ford F-150 pick up, struck one of the bikers at Euclid and Burgess, dragging the 30 year old and his bike several hundred feet. The senior citizen was then tracked down and assaulted by other bikers. Both were taken to hospitals.
Police are urging the public to report any ATVs or dirt bikes operating illegally. Anonymous information can be given through Crimestoppers, call 216-25-CRIME.
Also, a Bureau of Traffic Supervisor was assaulted by an ATV operator while trying to effect an arrest. The suspect, like many of the other operators from yesterday, was wearing a mask. At last estimate there were 44 calls in connection with this behavior throughout the city yesterday.
(Photos by Getty Images)
© 2019 iHeartMedia, Inc.
Hear news updates at the top and bottom of the hour: wtam.com/listen