CLEVELAND, OH - Tamir Rice's mother says she's relieved that the officer who fatally shot her 12-year-old son, Tamir Rice, has been fired, but she also thinks the officer who drove the patrol car that day should also be fired.
Samaria Rice also said at a Tuesday news conference that fired officer Timothy Loehmann should never have been a police officer. Samaria Rice said officer Frank Garmback should be fired for pulling up so close to Tamir.
Garmback was suspended for 10 days. Tamir, who was black, was shot outside a recreation center in November 2014 as he held a pellet gun that the white officers mistook for a real firearm.
The killing became part of a national outcry about police violence against black males.
Loehmann was fired for inaccurate details on his job application, not for the Rice shooting. Garmback was suspended for violating a tactical rule involving his approach to the gazebo where the boy was shot.
(Photo by Getty Images)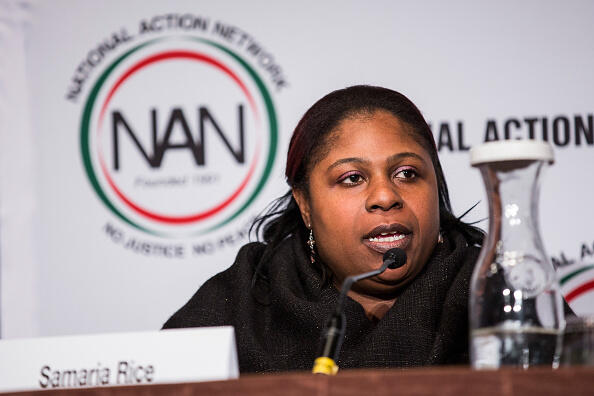 © 2017 iHeartMedia, Inc. and The Associated Press.