When Dunk Contests Mattered (Jordan vs. Wilkins)!!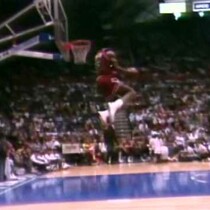 Posted February 7th, 2014 @ 10:49am
Recently contestants were announced for this year's NBA Dunk Contest. Regardless of what happens, we all know that nothing will ever compare to when the NBA Dunk Contest mattered. We give you: Dominique Wilkins vs. Michael Jordan. What a treat!
More from Newsradio WTAM 1100