The Shining - not how you remember it!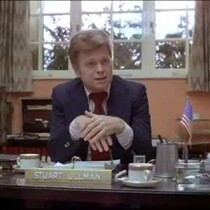 Posted February 20th, 2014 @ 12:48pm
It's amazing how a movie trailer can change the ENTIRE perception of a film. "The Shining", starring Jack Nicholson is one of the scariest movies in the history of film, yet this funny trailer makes it feel like the complete OPPOSITE! Now this is HILARIOUS! Enjoy!
More from Newsradio WTAM 1100